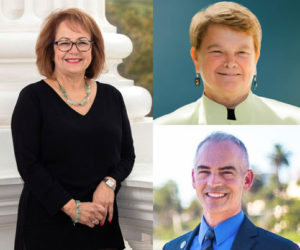 Keynote Speakers
California State Senator María Elena Durazo (D-Los Angeles), Los Angeles City Councilmember Mitch O'Farrell, and West/Metro LA Senior Field Deputy Fernando Morales from Los Angeles County Supervisor Sheila Kuehl's office have all spoken at the Models of Pride Parent & Professional Institute.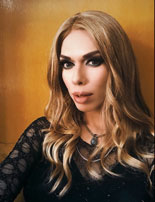 Kelly Mantle (they/them, she/her)

Twitter:  thekellymantle

IG:  kellymantle
Kelly Mantle
Kelly Mantle can currently be seen alongside Tammie Brown in the web series #TheBrownsShow. Kelly also recently guest starred on the TV show, "Lucifer."  Last year, Kelly made Oscars history by being the first person ever to be approved and considered by The Academy for both Best Supporting Actor and Best Supporting Actress for their performance in the movie "Confessions Of A Womanizer."  Kelly is the first openly gender-fluid person to be considered for an Oscar. Kelly is also featured in the movie "Middle Man" alongside Jim O'Heir and Andrew J. West in theaters now.
Kelly has guest-starred on a whole bunch of TV shows like Rizzoli & Isles, Eagleheart, The New Normal, Curb Your Enthusiasm, Mike & Molly, New Adventures of Old Christine, Southland, CSI, Judging Amy, Nip/Tuck, Cold Case, Will & Grace, George Lopez, and a recurring role on NYPD Blue.
Kelly was also featured on LOGO's stand-up comedy special, "DragTastic NYC" and season six of "RuPaul's Drag Race."
As a stage actor, Kelly has starred in over 50 plays in the theatre. Kelly wrote & starred in their critically-acclaimed one-person show "The Confusion Of My Illusion" which was produced at the Lily Tomlin/Jane Wagner Theatre at the Los Angeles LGBT Center.
As a singer, songwriter, and musician, Kelly has released three albums which have been hailed by critics everywhere. Kelly is currently in the studio finishing up their fourth album to be released in 2020.
Kelly grew up in Oklahoma like their uncle, the late great Mickey Mantle. (Yep…Kelly's a switch-hitter too.) Kelly received a B.F.A. in Theatre from the University of Oklahoma and is a graduate of Second City in Chicago.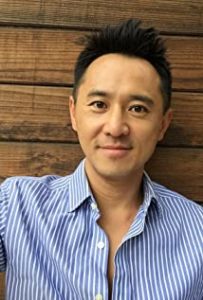 Barney Cheng (he/him,his)

A Love Letter

@BarneyCheng
Barney Cheng
Barney Cheng landed on the Hollywood map as an actor in 2002 with his acclaimed performance in Woody Allen's Hollywood Ending. The New York Times described Cheng's comedic timing as "surgically precise." The Orange County Register raved that Cheng "steals every scene he's in." Cheng accompanied Allen to promote the film and to open the 55th Cannes Film Festival.
In addition to acting, Cheng works as a writer-director-producer. His award-winning films have collectively screened in over 100 film festivals worldwide. Fluent in Mandarin Chinese and Taiwanese, Cheng is particularly proud of his Chinese-English language feature Baby Steps, which received Tribeca Film Institute's All Access fellowship. Produced by the Oscar-winning producer of Crouching Tiger, Hidden Dragon, Baby Steps received jury and audience awards for best feature at numerous festivals.
Gravitas Ventures released Baby Steps to enthusiastic reception and reviews. The San Francisco Chronicle calls Baby Steps an "engaging" and "touching" film. "Inarguably, here's a film created by and starring Asian Americans that is definitely worth applauding," raves Huffington Post. "Baby Steps is becoming more and more relevant by the second."
Cheng is creating an original series called "Curated Lies," and his second feature A Doorknob Away, a Scriptapalooza Screenplay Competition winner, is currently in development for production.
Cheng has participated in the NBCUniversal Directing Fellowship program and is a Writer-Director Film Independent Fellow. Grew up in Los Angeles, Cheng attended Stanford University and read political philosophy at Oxford University. Cheng proudly celebrates his Taiwanese-American and LGBT intersectional identity and is on the board of PFLAG San Gabriel Valley API.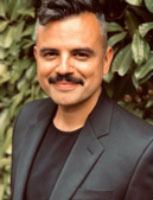 Ernesto Martinez (he/him/his)

femeniños.com

ernestojaviermartinez.com

Facebook: LaSerenataShortFilm
Ernesto Martinez
Dr. Ernesto Javier Martínez is an interdisciplinary literary critic, a writer, and a tenured associate professor in the Department of Indigenous, Race, and Ethnic Studies (IRES) at the University of Oregon. He wrote & produced LA SERENATA, a short film about two parents who struggle with their beloved Mexican musical tradition when their son requests a love song for another boy.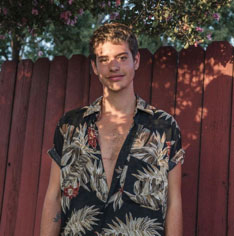 Ezra Michel (he/him)

Instagram: @ezra_ahhh

Youtube: Ezra Michel 
Ezra Michel
Ezra Michel is a singer/songwriter who garners a lot of inspiration from his experience while transitioning and finds solace in performance and vulnerability. Ezra's main goal in life is to enjoy living as his authentic self and laughing as much as possible along the way.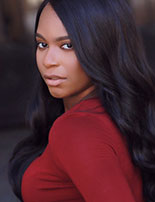 Alexandra Grey
Alexandra Grey is an actress and musician best known for her role as Elizah Parks on the Amazon series 'Transparent'. Her guest-star credits include shows like How to Get Away with Murder, Drunk History, Chicago Med and the critically-acclaimed ABC mini series 'When We Rise' directed by Oscar winner Dustin Lance Black. She recently joined the cast of the hit Fox musical drama series 'Empire' where she plays Melody Barnes, a superstar singer and songwriter. Grey is a former homeless youth, now using her platform to blaze a trail for the transgender community. She was recently featured on the cover of "GayTimes" Magazine and listed in Variety as one of the Top 10 Transgender Actors to watch in 2019.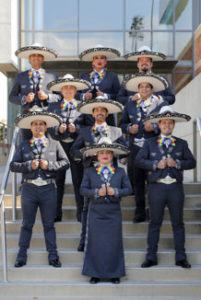 Mariachi Arcoiris
Led by director Carlos Samaniego, Mariachi Arcoiris de Los Angeles performs its repertoire to suit the LGBTQ community while it maintains the highest level of musicality. Mariachi Arcoiris de Los Angeles is proud to have the first transgender female, Natalia Melendez, in the history of mariachi as one of its members. Natalia has been featured in a two-part special for Univision news, which depicts her life and struggles as a transgender woman in the mariachi world. As a result of this two-part special, in its short existence, Mariachi Arcoiris de Los Angeles has been invited to perform for 3 different morning news shows on Univision, which includes the "Lanzate" program. During each one of these presentations, the mariachi was highlighted because of its special nature in representing the LGBTQ community.