Parent & Professionals Institute
Workshops
Saturday, November 14: Session 1 (10:50-11:35 a.m.)
Workshop Summary
Join the National Queer and Trans Therapists of Color Network for a presentation on healing justice and how to use this framework to increase access to resources for queer and trans Black, Indigenous and people of color (QTBIPoC) rooted in liberation and social justice. Learn about radical emerging interventions led by QTBIPoC to ensure access to dignified and effective care for this community as well as strategies to practice solidarity and improve their work with QTBIPoC community.
Facilitator Bios
Erica Woodland, LCSW (he/him/his) is a black queer/genderqueer facilitator, consultant and healing justice practitioner who has worked at the intersections of movements for racial, gender, economic, trans and queer justice and liberation for more than 17 years. He is the Founding Director of the National Queer and Trans Therapists of Color Network, an organization committed to advancing healing justice by transforming mental health for queer and trans people of color.
For more information: https://www.ericawoodland.com/
Workshop Summary
This workshop takes anti-bias and anti-racist education strategy from theory to action. Centered around a character-prism approach to study how multi-faceted identities impact how we understand stories, this workshop leads participants through Those Shoes, a children's book with themes of classism, misplaced generosity and justice. Participants will practice identifying key elements and providing examples to solidify this approach and integrate it into their own practice. 
Facilitator Bios
Liz Kleinrock (she/her/hers) is an anti-bias anti-racist educator-in-progress, with over ten years in the classroom teaching 1st-5th grades. She is a writer, curriculum developer, ABAR facilitator for schools and organizations, and is currently working on her first book.
For more information: https://www.teachandtransform.org/
Derrick Carlson (he/him/his) is a second-grade teacher in a monolingual English setting in the suburbs of Chicago, Illinois. In his 7th year in education, Derrick is a life-long learner and believes in bettering his teaching craft every year. Derrick enjoys teaching science and math and is continuously rounding out his practice by integrating interdisciplinary learning in his classrooms.
For more information: https://www.instagram.com/blackandbrightin2nd/
Workshop Summary
En este taller exploramos la conexión de la cultura, la raza, el género y la salud mental de las comunidades LGBTQ+. Esta es una introducción a problemas sistémicos que refuerza los obstáculos para las personas LGBTQ +, especialmente a gente de color transgénero.
Facilitator Bios
Andres Loyola (she/her/ella, they/them/elle) is a Queer Pocha born and raised on Chochenyo Ohlone Land also known as Oakland/San Leandro/Hayward areas. They have a great passion for research and immerse themselves in Human, Animal and Environmental rights causes. Andres embraces their indigenous ancestry from Oaxaca, Mexico as a way to navigate their gender and ways of living. Through their studies in Sociology; Andres hopes to eliminate some barriers that exist against the Latinx, Hispanic and Indigenous communities.
For more information: https://www.uihi.org/branching-out-for-success/
Workshop Summary
Learn about increasing support and acceptance among racially and religiously diverse families to prevent risk and promote well-being for LGBTQ and gender diverse children and youth. The Family Acceptance Project has conducted the first research and developed the first evidence-based family support model to help families decrease rejection and learn to support their LGBTQ children. FAP's multilingual resources are widely used across the U.S. FAP's family support model was developed to be used in schools, foster care, homeless services, behavioral health, faith-based services. Join us to learn about the work that developed the field of family acceptance for LGBTQ youth.
Facilitator Bio
Caitlin Ryan, PhD, ACSW is a clinical social worker, educator and researcher who has worked on LGBTQ health and mental health for more than 40 years and whose work on LGBTQ health has shaped policy and practice for LGBTQ children and youth. She directs the Family Acceptance Project (FAP) at SF State University – a research, education, intervention and policy project – to help ethnically, racially and religiously diverse families to support their LGBTQ children. Dr. Ryan and her team conducted the first research on LGBTQ youth and families, and developed the first evidence-based family support model to intervene with parents, families and caregivers to prevent suicide and other serious health risks and to promote well-being for LGBTQ children and youth. She has served on many scientific and clinical advisory groups, including the Committee on LGBTQ Health for the Institute of Medicine, National Academy of Sciences and the LGBTQ Suicide Prevention Task Force of the National Action Alliance for Suicide Prevention. Her work has been recognized with awards from major national professional groups in the fields of counseling, medicine, nursing, psychiatry, psychology and social work, and by civic, arts, LGBTQ and faith-based groups. She works with organizations, faith communities, families and providers to integrate FAP's family-based support approach into services and programs to build healthy futures for LGBTQ children, youth and young adults across disciplines and systems of care.For more information: https://familyproject.sfsu.edu/
Saturday, November 14: Session 2 (11:55 a.m.-12:40 p.m.)
Workshop Summary
What does it mean to be nonbinary? How do I use the singular 'they' pronoun? How can I support youth in my life who identify as nonbinary? In this workshop we will explore what it means to identify as nonbinary and how the day to day actions of adult allies can dramatically improve the confidence and well-being of nonbinary youth.
Facilitator Bios
Robyn Bryers M.S. (they/them) is a dynamic facilitator and innovative educator with 20 years of experience designing and delivering engaging and creative transformational group experiences. Robyn's engaging, person-centered facilitation style was honed while leading extended international expeditions in remote wilderness settings. Robyn has an extensive background teaching and facilitating diversity, equity, and inclusion content and social justice practices including topics on gender, race, and systems of power and oppression. They have served as the Training Specialist for the County of Santa Clara's Office of LGBTQ Affairs and worked as a counselor for trans and non-binary clientele. Robyn brings a systems perspective, an adaptive leadership style, non-violent communication, restorative justice practices and most importantly, humility and a sense of humor to difficult conversations.
For more information: https://robynbryers.com/
Workshop Summary
This workshop explores the concepts of spiritual abuse and spiritual trauma, examining common anti-LGBTQ theological messages and their mental health effects on LGBTQ people, and embodying restorative justice practices to heal ourselves and our communities. Special attention will be paid to how these damaging messages impact LGBTQ youth well-being and how it can relate to systemic harm including bullying, homelessness, and substance abuse. Participants will review resources to support LGBTQ youth loved ones and clients from a therapeutic perspective.
Facilitator Bio
Kelsey Pacha, MA, M.Div. is a trans man who has worked with marginalized communities for 15+ years in a variety of settings. He holds a Master of Religion and Psychology, Master of Divinity, and Certificate of Sexuality and Religion from Pacific School of Religion in Berkeley, CA. He also holds a Bachelor of Science in Human Development and Psychological Services from Northwestern University in Evanston, IL. He is the owner of Kelsey Pacha Consulting, which supports the work of institutions and individuals in increasing their capacity for cultural humility and social justice-informed institutional change. Kelsey offers educational trainings and LGBTQ workplace policy expertise with an emphasis on practical skills, identity awareness, and personal empowerment. He regularly works with corporate diversity, equity, and inclusion officers and LGBTQ affinity groups, as well as legal, clinical, medical, and direct service (including child welfare and faith leader) personnel.
For more information: kelseypachaconsulting.com; info@kelseypachaconsulting.com
Workshop Summary:  This training is a basic suicide prevention training for adults and professionals working with LGBTQ people. In addition to educating audiences about risk factors and warning signs of suicide, this training is designed to raise awareness about the specific challenges facing lesbian, gay, bisexual,transgender,queerandquestioning(LGBTQ)people. The training culminates with action steps for keeping people safe in addition to specific recommendations for creating safer and more supportive environments that decrease the risk for suicide and increase the likelihood that people will reach out for help.
Presenters Bio: Chris Bright He, She, They (interchangeably) Chris Bright (he/she/they) is the Director of Public Training at The Trevor Project, the world's largest suicide prevention and crisis intervention organization for LGBTQ youth. Each year they travel the country providing life-saving and life-affirming training for youth-serving professionals. They educate corporations, municipalities, and organizations on LGBTQ competent suicide prevention, active allyship, and creating inclusive, intersectional environments supportive of LGBTQ people.
Workshop Summary
This workshop will review addiction in the brain and why LGBTQIA2+ youth may use drugs and alcohol while coming out, finding their gender identity and/or transitioning. We'll deep dive into types of drug tolerance, cravings, withdraw, triggers, terminology, and risky behavior. We will discuss recovery for those suffering with alcohol and other drug addictions once coming out of treatment and how to support youth who may return to treatment due to relapse. 
Facilitator Bio
Kristina Padilla (she/her) has a Bachelor of Science in Criminal Justice Administration and a master's degree in Counseling Psychology with an emphasis on Marriage and Family therapy. Mx. Padilla is a Licensed Advanced Alcohol and Drug Abuse Counselor (LAADC), and an International Certified Advanced Alcohol and Drug Abuse Counselor (ICAADC). Mx. Padilla is also an independent consultant on LGBTQIA2+ Program development & Design/Training and travels the Nation providing lectures at conferences as well as in-service training. She also is a part of the LGBTQ+ (Rainbow) Community and identifies as Trans, Gender Fluid, 2-Spirit, non-binary, assigned female at birth.
For more information: www.kpadillaconsulting.com 
Workshop Summary
Los jóvenes LGBTQ+ a menudo sienten una aversión a la espiritualidad, y ésta aversión es el resultado de estar expuestos a una religiosidad tóxica en la sociedad o su entorno. Los padres que quieren lo mejor para sus hijos tienen un papel increíblemente importante que desempeñar en la creación de entornos saludables que permitan a los jóvenes LGBTQ+ explorar su llamado personal mientras siguen su propia conciencia y camino espiritual. En este taller discutiremos las mejores prácticas para ayudar a los padres y miembros de la familia a conectarse con sus seres queridos LGBTQ+, acompañándose mutuamente en sus jornadas de Fe.
Presenter Bio
Yunuen Trujillo es ministra laica, organizadora comunitaria basada en la Fé, y Abogada de Migración. Yunuen tiene más de 15 años de experiencia en ministerio de jóvenes adultos y es una de los más sobresalientes líderes en ministerio católico LGBT inclusivo. Yunuen es presentadora habitual en el Congreso Católico de Educación Religiosa en Anaheim, un Congreso anual que atrae a unos 40,000 asistentes católicos de todo el mundo, donde enseña sobre el Ministerio LGBT inclusivo. También es líder de LA Voice PICO, una organización basada en la fe, multi-fe, y multirracial que trabaja para crear una sociedad que refleje la dignidad de todas las personas. Como parte de L.A. Voice ella ha trabajado en temas como los derechos de los inmigrantes, la educación, y reforma del sistema penal. Yunuen es la fundadora de el Instagram @lgbtcatholics, una plataforma en línea que ofrece recursos para Ministerio Católico LGBT, y también es la Coordinadora de Formación Religiosa (Sp) de el Ministerio Católico con Personas Lesbianas y Gay de la Arquidiócesis de Los Ángeles.
For more Information: https://www.instagram.com/lgbtcatholics
Sunday November 15: Session 3 (4-4:45 p.m.)
Workshop Summary
Current research focused on preventative social service programming for sexual and gender minority youth is scarce. This presentation unveils results of the program evaluation research and qualitative analysis of the Lambert House: LGBTQ+ Community Youth Center. Data analyzed for this analysis includes field observation notes, semi-structured interviews, and program records. The aim of this analysis was to identify the program structure and content which are not conventional elements of preventative youth programs in mainstream society.
Presenter Bio
Krystal Roig-Palmer, is a PhD Candidate in the Department of Criminal Justice and Criminology at Washington State University. Her research examines a range of displaced populations and alternative methods of rehabilitation. For almost two decades, she has worked in versatile environments with at-risk youth and hard-to-reach populations (such as homeless and/or LGBTQ+ youth) in both juvenile diversion, and diverse private non-profit settings.
Workshop Summary
This discussion session is an opportunity for facilitated, small group conversations exploring topics in the context of the workplace such as job searching while LGBTQ+, coming out at work, staying out, transitioning, and working with LGBTQ+ clients (in education, mental health, medicine and other fields). This workshop is facilitated by and for LGBTQ+ and questioning individuals, please respect the intentional creation of this brave space.
Facilitator Bio
Jae O'Dougherty (they/them) is an Operations Coordinator for the Los Angeles LGBT Center and a founding member of the Non-Binary Union of LA (NBULA). Throughout their career, they have worked with thousands of service providers, parents/caregivers, and youth of all ages to unravel bias and build more equitable futures. In their academic, professional and community-based endeavors, Jae prioritizes advocacy and education to advance the rights of their communities. Beyond their work with the Los Angeles LGBT Center, they serve as Programming Director for NBULA, whose mission focuses on social connections and uplifting the needs of non-binary, genderqueer, agender, Two-Spirit and intersex communities in and beyond Los Angeles.
Resumen del taller
El grupo de recursos para empleados Lighthouse de Southern California Edison ha creado un programa para aliados y aliadas de la Comunidad LGBTQ+.  La voz de los aliados y aliadas cuenta más de lo que tu piensas.  Ven y entérate que es ser un aliado/aliado para la comunidad LGBTQ+ y como tú puedes ser un aliado o aliada para la comunidad LGBTQ+ y apoyar a tus seres queridos miembros de la comunidad LGBTQ+ haciéndote un Aliado o Aliada.
Presentadores
Luis R. López | Project Management Senior Specialist
Raquel Morales | Diversity & Inclusion Sr. Specialist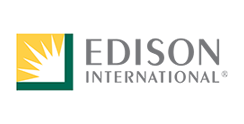 Workshop Summary
Transitioning during adolescence is exciting and challenging. This workshop is aimed at helping parents provide support for their young people during this life changing experience.
Presenter Bio
Johanna Olson-Kennedy, M.D., has been providing medical intervention for gender non-conforming and transgender youth and young adults for the past fourteen years, and is considered a national expert in this area. Double board certified in Pediatrics and Adolescent Medicine, Dr. Olson-Kennedy is the Medical Director of the Center for Transyouth Health and Development at Children's Hospital Los Angeles, the largest transgender youth clinic in the United States.
Aydin Olson-Kennedy is a Licensed Clinical Social Worker and the Executive Director at the Los Angeles Gender Center. He is considered a national expert in the mental care of transgender and non-binary youth and their parents and has been hired by numerous organizations and conferences worldwide to train other professionals about the psychosocial impact of gender dysphoria. Aydin earned a Bachelor's degree in Social Science, with areas of focus in multi-cultural and gender studies, sociology, and social work. In 2013, he completed his Master's in Social Work from California State University, Chico.
Workshop summary
Una presentación en español sobre las actualizaciones en el espacio de inmigración que impactan a la comunidad LGBTQ y sus aliados
Facilitator Bio
Tess Feldman es abogada del Centro LGBT de Los Ángeles. Ha representado a inmigrantes detenidos en procedimientos de deportación en tribunales de inmigración y solicitantes de asilo en procedimientos de deportación y en la oficina de Asilo de Los Ángeles. También brinda representación gratuita a los detenidos en todas las etapas de sus casos, incluidos los procedimientos de fianza, las audiencias de mérito y ante la Junta de Apelaciones de Inmigración. También ha representado a niños, individuos y familias en solicitudes de beneficios de inmigración basados ​​en la familia, víctimas y basados ​​en el empleo, así como representación en defensa contra la expulsión (es decir, deportación) y en apelaciones al Departamento de Seguridad Nacional. – Servicios de Ciudadanía e Inmigración de los Estados Unidos y el Departamento de Justicia – Oficina Ejecutiva de Revisión de Inmigración.