Power in Prevention
April 29-30 2021
Workshops
Both days of Power in Prevention will begin with opening remarks from a plenary speaker from 9am-10am PST. Get to know our speakers below!
Plenary Speaker:
Cynthia Ruffin, MA. Director Community Relations and Recruitment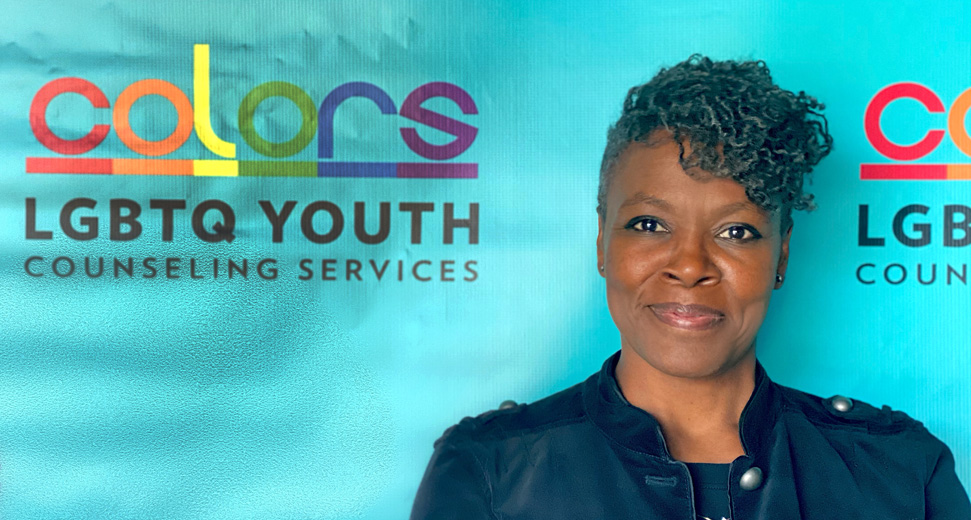 Cynthia is an active Antioch Alum who has been on the forefront of social justice activism for over 25 years. With training in front-line counseling at Vanier College in Montreal (her hometown) and in theatre at the American Conservatory Theatre in San Francisco she has found the perfect blend of creativity and activism. Cynthia's theatre activism began with her work with LGBTQ youth who had been kicked out of their homes for being gay and had resorted to survival sex and has gone on to work with survivors of domestic violence, ex-addicts and people struggling with homelessness. Additionally, with a Masters in Nonprofit Management she is singularly equipped to work both on the front lines delivering services directly to clients and in upper management, interfacing and collaborating with leadership from other organizations and with a broad base of funders. Cynthia is also founder and director of the production company Revolutionary Angel Productions, a ground breaking mission-based and value-driven production company investing in communities by producing socially relevant content for businesses, nonprofits and educational institutions. She is published in the anthology Cootie Shots: Theatrical Inoculations Against Bigotry and has written and directed numerous plays dealing with social justice issues.
Thursday, April 29: Session 1 (10:15-11:15am pst)
Workshop Summary
Participants of this workshop will learn the language and definitions that are utilized when discussing SOGIE as well as the impact language can have on the wellbeing of LGBTQ youth. This workshop will provide a foundational understanding of the basic concepts of SOGIE: sexual orientation, gender identity, gender expression, and sex assigned at birth. In addition, participants will learn LGBTQ+ specific terms and concepts as well as gain an understanding of the coming out process. The objectives of the workshop are as follows:
Examine and distinguish the various components of SOGIE

Develop your language so that it can become a tool for your professional practice

Understand the impact language can have on the health and well-being of LGBTQ+ youth

Dispel myths and stereotypes about SOGIE and LGBTQ+ identities


Understand sexual orientation, gender identity, gender expression, and sex assigned at birth as spectrums

Develop a foundational understanding of the coming out process
The workshop will utilize a combination of lecture style presentations and voluntary participant engagement. The last 15 minutes will be reserved for a Q&A session.
Presenter Bios
Eden Sarkisian initially joined the Los Angeles LGBT Center as a Residential Assistant before transitioning into their current role in the RISE Program drawing on their background in social justice education and intergroup dialogue as well as academic research skills.
Starting in 2015, Eden served on the Gender Spectrum Youth Advisory Council, helping edit and present multiple online and in-person workshops for youth on LGBTQ+ topics and intersections. While obtaining a baccalaureate's degree from Knox College in Galesburg, Ill. Eden participated in the Social Justice Dialogues program, first learning core social justice education facilitation skills and then implementing them in 10-week peer-taught courses; Eden also co-curated and executed a consent workshop series in collaboration with Greek Life and the Title IX Office. Throughout the years Eden has used their expertise to collaborate with many justice and education-oriented causes and organizations.
Doni Tadesse (he/him/his) holds a bachelor of arts degree in political science from UC San Diego where he actively participated in student government, various cultural associations, and grassroots political campaigns in the 2016 and 2018 election cycles. His background includes working as a legislative intern in the U.S. House of Representatives where he completed policy research on a variety of topics including healthcare, immigration reform, and early childhood development. Prior to joining RISE, Doni worked as a K-12 academic coach throughout the Inland Empire, primarily serving youth experiencing risk-factors such as poverty, housing insecurity, and foster care involvement. It was there he developed a clear understanding of the many ways in which these youth were being failed by the institutions and systems in charge of their care. Desiring a more direct involvement with the well-being of youth in this population, particularly those of intersecting identities such as LGBTQ+ youth of color, Doni sought involvement with the nationally-recognized RISE Program at the Los Angeles LGBT Center.
Workshop Summary
This workshop will discuss ways of reaching, engaging and retaining LGBTQ+ youth through social media sources.  Although the workshop will offer examples primarily from engaging youth in research studies, tips and tricks provided can be applicable to other types of engagement strategies as well.
Presenter Bios
Jeremy T. Goldbach (he/him) and Harmony Rhoades (she/her) are faculty at the USC Suzanne Dworak Peck School of Social Work.  They, alongside a dozen other faculty, post-doctoral scholars, students and staff work in the Center for LGBTQ+ Health Equity to conduct research and education toward improving the lives of LGBTQ+ people, with an emphasis on children and adolescents.
https://dworakpeck.usc.edu/research/centers-affiliations/center-for-lgbtq-health-equity-clhe
Workshop Summary
The workshop will provide professionals working with Latinx LGBTQ youth an understanding of family and cultural factors that contribute to or prevent the risk for substance use among this vulnerable population.
Presenter Bios
Andrea Velasquez is a health educator with the Children's Hospital Los Angeles, Substance Use Prevention and Treatment Program providing, Alcohol and Other Drugs (AOD) education to youth and families. She has been working in the prevention field for over two years and provides culturally sensitive services in English and Spanish. Andrea is a first-generation graduate from California State University, Long Beach, where she received her bachelor's in Health Science with a concentration in Community Health Education and is a Certified Health Education Specialist (CHES). She strives to continue her career empowering community members to advocate for healthier communities.
Alan Josimar Pineda Is a Certified Addiction Counselor (CATC-II) at Sunrise Community Counseling Center. He is currently working with Los Angeles charter schools and community colleges to provide individual and group counseling to youth and young adults between the ages of 12-28. He currently works with SAMSHA grants to prevent substance use and HIV infections by improving the mental health of students. He believes that if students have the proper coping skills to manage stress, anxiety, and depression, they will be less likely to use substances and engage in risky sexual behavior.  Alan has been working in the prevention field for over 4 years and has primarily focused on parents and families in a school setting.
Workshop Summary
For many youth, it can be hard to find service providers and spaces that line up with their narratives and values. Utilizing intersectional and anti oppressive approaches to begin supporting youth as a whole, this workshop hopes to begin the steps in moving away from traditional and often harmful approaches to youth services and begin engagement in creative and holistic healing practices while promoting youth's autonomy and personal narrative around their want and need for change.
Presenter Bio
Jeffrey Park is the Clinical Supervisor at the LA LGBT Youth Center.
Friday, April 30: Session 2 (10:15-11:15am pst)
Workshop Summary
Creating safe spaces for LGBTQ+ youth that are substance-free.
Presenter Bio
Carlos Sosa has been an advocate for LGBT Youth since 2002 and is the founder of The C.I.T.Y. x1 Youth Group, a nonprofit organization dedicating to linking LGBT Youth to social services. He has produced over 100 youth events in Southern California, including 7 Models of Pride Youth Conferences, and has been recognized by both the City of Los Angeles and the City of West Hollywood. As a Graphic Designer, he has also created several colorful marketing pieces for several youth-oriented events & activities. Sosa is a graduate of California State University, Northridge and also runs his own Marketing & Design Firm.
Workshop Summary
Are you looking for practical tools to support LGBTQ+ students on campus and virtually? In this workshop, you can learn more about the Out for Safe Schools® campaign, a district-wide program that transforms school campuses into communities of support and safety for LGBTQ+ students. Participants will also learn effective techniques to increase wellbeing and inclusivity of LGBTQ+ students by creating safe spaces on school campuses and in remote and virtual school settings.
Presenter Bio
Valentina D'Alessandro (she/her/hers) is the OUT for Safe Schools® campaign coordinator at the Los Angeles LGBT Center.  She has 14+ years of experience in education and is a former preschool principal and community center Coordinator. Valentina was the project manager for a school-based anti-bully campaign in Italy and worked with social justice organizations like Arcigay, Italy's foremost national LGBT rights organization, the GAY LEX Law Firm and other agencies. Previously, Valentina was on the research team of the department of educational sciences of the University of Bologna and the Concordia University College of Alberta, focusing on independent living skills for youth with developmental disabilities.
Workshop Summary
Harm Reduction is both a set of tools we can use and a philosophy that can help us understand why people use drugs and how to respect and support them in their decisions. In this workshop, we will delve into some of the principles and foundations of harm reduction. We will explore some of the historical approaches to substance use, and unpack how the war on drugs has influenced our perceptions of people who use drugs. We will also review some of the common harm reduction models, like the continuum of drug use and the risk set setting model.
Presenter Bio
Nathalia Gibbs (They/Them) currently works as the LGBTQ and Harm Reduction coordinator at NHRC, where they are currently working to build relationships between LGBTQ service providers, substance use service providers, and community members to transform systems of care for queer people who use drugs. Prior to this, their work was based around coordinating outreach, linkage, and retention in care for Hep C, Primary Care, and Buprenorphine for people who use drugs. Nathalia also works as a doula and enjoys supporting pregnant people who use drugs in pregnancy, abortion, and loss.
Workshop Summary
This workshop will be co-presented by youth and adults who have hosted multiple, successful youth town halls to provide youth in the community a voice– and adults perspective on youth needs. Find out how to recruit youth, ideas for activities, and ideas for both in-person & on-line town halls.
Presenter:  Pamela Gould
I have the honor of working with our dedicated and innovative Jefferson County Communities That Care community partners and our smart, creative, caring youth as a community mobilizer for the past four years in Colorado. Before joining the CTC team, I was the health planner for Jefferson County Public Health, overseeing the creation of our Community Health Improvement Plan and spearheading Healthy Jeffco. Past positions also include City Councilor for City of Golden, middle school teacher for Jeffco Schools and Outreach Coordinator at Georgia Tech. I have a master of public health degree in Community and Behavioral Health.