Power in Prevention
April 1-2, 2022
Workshops
Keynote Speaker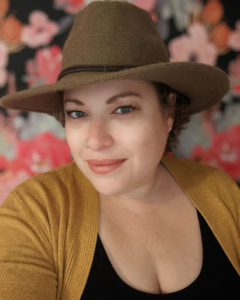 Ash Chameides, They/Them/Theirs, is an educator and professional development facilitator currently working with 8th grade Special Education students in the Baldwin Hills neighborhood of Los Angeles. Hailing from the small but mighty state of Connecticut, Ash received their degree in Elementary Education and History from Western Connecticut State University before teaching Middle School Literacy in Bridgeport and Hartford for five years. Growing up in Connecticut, Ash participated in efforts that support gender equality, LGBTQ+ rights, raising the state's minimum wage, and supporting harm reduction efforts specifically aimed at substance abuse. Participating in these efforts occurred through their work with organizations such as the Windham Harm Reduction Coalition, CT for Equality, and Planned Parenthood of Southern Connecticut. After relocating to Los Angeles in 2016, Ash taught 6th Grade Humanities in Echo Park while co-leading Middle School Student Government. After a decade in general education, Ash transitioned to Special Education in 2020, earning their Mild/Moderate Education Specialist Credential from the LA County Office of Education. Having a learning disability, Ash understands the urgency to make education accessible for all and does that by investing in the individual and developing wrap-around professional practices that support teachers, students, and their families. Ash has a passion for working with young adults around the intersections of expression, identity, and empathy and currently sits on the Anti-Bias Curriculum Committee at their school. They have also been blessed to learn from and work with LA-based organizations such as the LGBT Center's CAN Coalition, working on their "Dare to be the Best YOU: Stay Above the Influence" Media Advocacy Campaign. Outside of the classroom, Ash enjoys spending time with loved ones and their dog, going to LAFC games, traveling, hiking, cooking, watching anime and documentaries, and exploring the rich cultural landscape of Southern California.
Session 1: 10 – 11:15 a.m.
---
Disconnect to Redirect to a Positive Mindset
Analyzing the impact of social media on our own mental health and engaging in conversation on the importance of a digital detox. We will be discussing coping strategies and interventions you can use to put yourself first and prevent addiction to being stuck on our phones.
Presenter: Jose "Josie" Carmona Salguero, He/Him/His, LGBTQ Therapist, Newport Healthcare
---
#RainbowWashing — Alcohol Advertising trends 2022
Learn about corporate alcohol advertising trends, specifically rainbow washing as an LGBTQ+ marketing strategy. Identify how the alcohol industry and other corporations appropriate culture, community, and liberation to target LGBTQ+ consumers.
Presenter: Mayra Jimenez, She/Her/Hers, Senior Advocacy Manager, Alcohol Justice
---
Sexual Orientation, Gender Identity & Expression (SOGIE) 101
Start your conference experience with an introduction to Sexual Orientation, Gender Identity and Expression (SOGIE), the components that make us up as a person. This workshop will provide workshop participants with tools to understand and support LGBTQ+ youth and community members.
Presenters:
Khrysta Robinson, She/Her/Hers, Training & Development Instructor, Los Angeles LGBT Center
Eden Sarkisian, They/Them/Theirs, Training & Development Instructor, Los Angeles LGBT
---
Transition & Negotiating Obstacles to Mental Health and SUD Recovery
This workshop will incorporate a psychoeducation and skills building component, discussing WPATH guidelines for transitioning, ASAM Criteria for SUD Treatment, and best practices regarding mental health and SUD treatment for LGBTQ+ persons, and how all 3 work synergistically and sometimes come into conflict, and how to resolve said conflicts in the most ETHICAL manner possible. Second, and equally importantly, this workshop will include the Lived Experiences of a trans person in recovery, and the challenges and privileges of this experience while also helping other trans and nonbinary people as they seek out intensive treatment for SUDs and Mental Health issues.
Presenters:
Dr. Patrick Lockwood, he/him/his, Clinical Director, La Fuente Hollywood Treatment Center
Vivian Rubio CATC-II, She/Her/Hers, SUD Counselor and Discharge Planner, La Fuente Hollywood Treatment Center
Session 2: 12:45 – 2 p.m.
---
Making the Connection:  Supporting Youth and Young Adults Experiencing Substance Use.
Identify barriers to youths' access to care with marginalized groups such as immigrants, people experiencing homelessness, and LGBTQI youth. Identify how personal biases affect our ability to engage with youth.  Identify effective treatment strategies to impact change among youth, including Harm Reduction techniques.
Presenter: Christina D. Esquibel, She/Her/Ella, CATC-1, Children's Hospital Los Angeles
---
 Social Media: A 21st Century possible factor in Latino/a/x LGBTQ+ Youth Substance Use 
We will be exploring and bringing awareness to a connection between Latino/a/x social media influencers and youth substance use. Discussion on how social media platforms and influencers may cause Latino/x LGBTQ+ youth to use substances.
Presenters:
Vanessa Gonzalez, She/Her/Hers/Ella, Peer Recovery Specialist, St. John's Community Health
Esteban Cordova, He/Him/His, Youth Clinical Case Manager, St. John's Community Health
---
Tobacco Control is an LGBTQ+ Issue
"Did you know that LGBTQ+ young people are 3x more likely to vape? Find out why in this workshop that discusses intersectionality and tobacco use, Big Tobacco's targeting of the LGBTQ+ community, and the impact of tobacco use on our communities."
Presenters:
K Hodge, They/them/theirs, Program Associate, Equality California Institute
Shalin Craig (She/her), Program Manager, Youth Leadership Institute
Ryan Oda (he/him), Program Associate, Equality California Institute
---
Queer Autistic Connections: Fostering Meaningful Online Relationships & Social Support
This presentation focuses on the intersection of Autistic & LGBTQIA+ identities, while emphasizing the validity of online connections for this unique community.
Presenters:
Dr. Laurie Stephens, she/her, Senior Director Of Autism & LGBTQ+ Programs, The Help Group
Dr. Sarah Bruce, she/her, Post-Doctoral Psychology Fellow, The Help Group
Dr. Joselyn Valle, she/her, LGBTQ+ Therapist, The Help Group