Power in Prevention
May 11-12, 2023
Workshops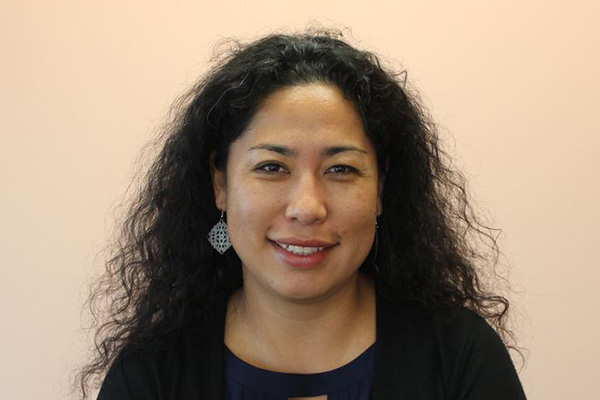 Irene M. Lim, LCSW | Program Manager
Pronouns: she/her/hers
Substance Use Prevention & Treatment Program
Division of Adolescent & Young Adult Medicine
Children's Hospital Los Angeles
Irene M. Lim, LCSW received her B.A. in Sociology at UCLA and M.S.W. at USC. She has worked at Children's Hospital Los Angeles, Division of Adolescent and Young Adult Medicine (DAYAM) since 2001 and has expertise in addressing the needs of the adolescents and young adults. Her experience includes working with youth who are unhoused, escaping violence, expectant and/or young parents, systems impacted, and seeking support and recovery from alcohol and/or other substance use.  Ms. Lim was lead in creating a curriculum for caregivers on Healthy Sexual Adolescent Development for Los Angeles County's Department of Children and Family Services. As the Director of the Drug Free Communities Initiative, she led the Coalition for a Safe and Healthy Hollywood to increase the capacities of providers, educators, and law enforcement in addressing youth substance use/misuse; developed a peer leadership group to organize annual youth conferences on the impact of alcohol and drugs on youth and communities; and developed a parent leadership group that presented at schools, agencies, and other parent groups about substance use issues in families.  With federal funding from the Administration on Children, Youth and Families, Ms. Lim worked with a team to adapt the evidence-based intervention Project AIM (Adult Identity Mentoring) into an intervention to delay rapid repeat pregnancies among young moms.  The adapted intervention was named AIM 4 Teen Moms by the Youth Community Advisory Board.  Since July 2014, she has been the Program Manager for the Substance Use Prevention and Treatment Program at DAYAM.  She oversees the program's contracts and a team that provides substance use prevention services and outpatient substance use treatment to youth 12 to 25 years old.  She works on the Wellness and Adolescent Substance Use Prevention project funded by the California Community Foundation and Hilton Foundation to support SBIRT in designated high schools in the Centinela Valley area of Los Angeles. She was awarded two SAMHSA grants on substance use.  One to expand substance use treatment services for youth at Hollywood High School, Marshall High School, and CHLA's Emergency Department.  The other to create a youth led substance use prevention social norms campaign at two high school campuses which will involve developing messaging by youth, for youth and regular surveys measuring the perception of marijuana and alcohol use among youth/peers at those schools.  She has worked tirelessly to bring out the leadership skills of marginalized youth and their families and is humbled by their grace and passion to push towards brighter outcomes.  She has committed her to work with youth because youth are passionate, creative, innovative, curious, and powerful in promoting healthy change in our communities.  She is a Los Angeles native of Mexican and Korean descent who enjoys taking hikes in Griffith Park, going to the beach, and devouring spicy foods!  She is married to a man of Puerto Rican and Croatian descent, and they have 3 amazing children. Her next big adventure will be a trip to Greece sans children!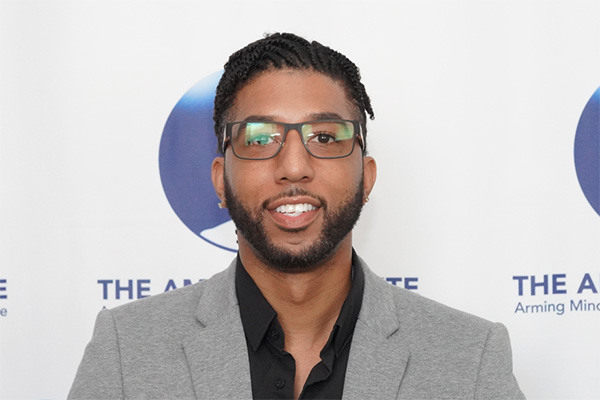 Tyrone Thompson
Pronouns: he/him/his
Youth Diversion Manager &
Community Education and Engagement Team Lead
AMAAD Institute (Arming Minorities Against Addiction and Disease)
Tyrone Thompson serves as the Youth Diversion Manager at the AMAAD Institute, focusing on youth and young adults who are system-involved and experiencing homelessness or housing instability. As a native of Los Angeles, CA, with a Bachelor of Arts in Social Work, Tyrone has always made it his personal goal to advocate, support, and serve his community. In awe of how AMAAD has taken the lead in supporting the LGBTQIA+ community of color, Tyrone was pleased to join the AMAAD team. In his role as the Policy Coordinator, Tyrone took a personal stand in supporting AMAAD's Tobacco Control and Prevention efforts through data collection, community education, and coalition building; through that, Tyrone played a significant role in assisting Hawthorne City Council in passing Ordinance 2227 (Secondhand Smoke and Smoking Prohibition). Tyrone then transitioned into his new role as Community Education and Engagement Team Lead, assisting community members in accessing services, including COVID-19 prevention services. Tyrone vaccinated over three hundred community members and provided support services to over 3,000 community members. Tyrone volunteers his free time and partners with community members to feed and clothe individuals experiencing homelessness on Skid Row. Tyrone is dedicated to encouraging and empowering the community to thrive.
Workshops
---
The power of Peer2Peer prevention: Centering Queer youth in Community Organizing
Historically, information regarding health and prevention has been disseminated from Health Professionals to community members. However, we understand that for many Queer people, the experience within the health care system can be negative. This has led to Health Disparities for many young Queer people throughout the U.S. To combat Medical Mistrust, the YASSS program recruits Queer youth to serve as community leaders in the effort to provide prevention strategies and services among their peers. We will discuss the importance of providing opportunities for young LGBTQ people to organize other queer youth among their networks.
Presenters:
Alexis Loya (He/They) LGBTQ Program Manager, Via Care Community Health Center
Rudy Aguilar (He/Him) SAMHSA Youth Coordinator, Via Care Community Health Center
---
Fentanyl & Let's Make a Difference
The Let's Make a Difference campaign aims to reduce the misuse and abuse of opioids and prescription drugs among youth and adults. In this session, we will talk about the harms of opioids, fentanyl, and how to combat drug overdoses. We will also discuss best practices to handle prescription medications at home, and how to talk to youth about substance abuse. From providers to families to youth, we can all make a difference to prevent youth from falling into the harms of opioids.
Presenters:
Deisy Gutierrez (She/Her), Prevention Specialist, KYCC
Christine Nguyen (She/Her), Prevention Specialist, KYCC
---
SOGIE 101
In this session, participants will be introduced to the concept of sexual orientation, gender identity and expression (SOGIE) and the fundamentals of creating an inclusive environment with language. Participants will also discuss some of the barriers that LGBTQ+ youth face in systems of care as well as best practices around gender affirming care and the coming out process for LGBTQ+ youth and their families.
Presenters:
Khrysta Robinson (they/she), RISE Training & Development Instructor, Los Angeles LGBT Center
Keilani Garcia (she/they), RISE Training & Development Instructor, Los Angeles LGBT Center
---
Having Conversations about Alcohol use with LGBTQ Youth
This workshop will cover a history of the importance of queer bars and how this has shaped the relationship between alcohol and the LGBTQ+ community.
We will discuss what healthy vs unhealthy alcohol consumption looks like, and its effects on overall health, the significance of using appropriate language when having conversations about alcohol with queer youth, and helping youth find queer friendly sober spaces to socialize.
Presenter:
Nareh Yaghoubian, MPH (she/her), Community Health Educator, GALAS Armenian LGBTQ Society
---
Navigating "The Talk"
This workshop will help professionals who work with youth become more comfortable responding to sensitive questions youth may ask about sex, sexuality, bodies and relationships. Our interactive training creates a safe space where staff and/or faculty can clarify questions, concerns, and explore how to respond appropriately to these questions in a way that is medically accurate, age appropriate, and aligns with the youth's personal values.
Presenter:
Alex Morse (they, them), Community Health Educator, Planned Parenthood Pasadena & San Gabriel Valley
---
More workshops coming soon!