Entertainment
Check out some of the rad talent we've featured at Models of Pride in the past! Stay tuned for updates on this year's line up!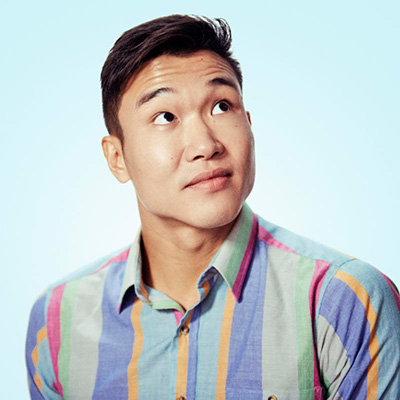 Joel Kim Booster
Joel Kim Booster is an LA-based comedian and writer. He cares deeply about cats, appointment television, various feuds and other useless shit. He is currently starring as Jun Ho in NBC's SUNNYSIDE. His stand-up has been featured on THE LATE LATE SHOW w/ James Corden, CONAN, Netflix, Comedy Central and more. He has written for BIG MOUTH, THE OTHER TWO, BILLY ON THE STREET and others.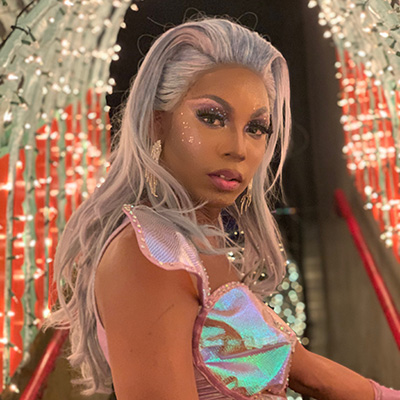 Kyra Jete
Kyra Jete has been performing in drag for years. Kyra is a member of the 'Haus of Jete' in Los Angeles. Kyra describes drag as an outlet for constantly discovering new talents and abilities. Kyra loves using drag to inspire people to live their truth and be who they want to be no matter what society says.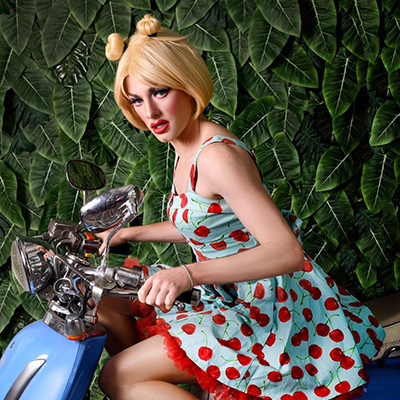 Karen Beaches
Birthplace in amish town, Lancaster, Pennsylvania. Born into the open arms of a farmer family. Due to her social skills, model physique, mediocre work ethic and allergic reaction to the soil, Karen's family purchased her a one-way ticket to Beverly Hills, CA. She was silent the entire plane ride, which caught the attention of famous European silent film star, LARZ. Karen is most recently known for The Beachball Repression's reality TV show, "The Beaches."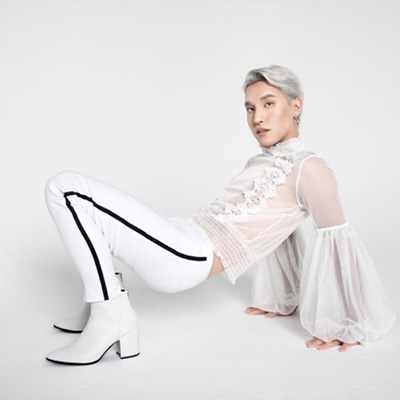 LEADR
Hailed as one of the "20 LGBTQ new artists to fall in love with" by Billboard magazine, LEADR is embarking on a musical journey that aims to embody uplifting and positive motifs through his own dreamy, electric music. His recent single White Bird was featured in Vogue.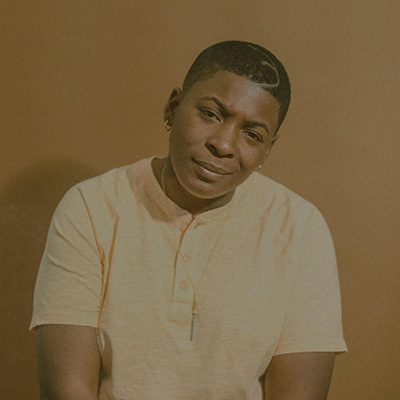 Tiffany Gouché
Tiffany Gouché (born September 20, 1988), also known as "TGooch," is an American singer, songwriter, and producer from Inglewood, California. Gouché garnered attention with her 2015 EP Pillow Talk. She has worked with Ty Dolla $ign, Solange, Anderson Paak, Jill Scott, Lauryn Hill, Missy Elliot, Iggy Azalea, Usher, Pussycat Dolls, and Terrace Martin.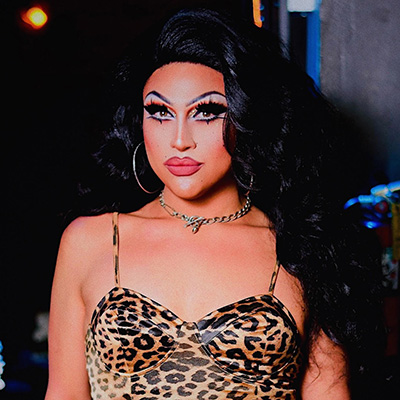 Muñeca
Muñeca (is an L.A.-based Latinx drag queen who loves to entertain the crowd with her high energy performances. Her exquisite looks will surely awe the crowd at this year's Entertainment Hour and contribute to the amazing show!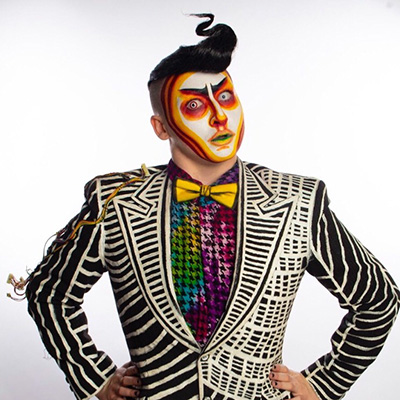 Mr. Eatswood
Mr. Eatswood is a punk rock party clown that's taking LA by storm from freak shows to drag shows. He's a sight you've never witnessed before. He's is a jack of all trades, a painter, makeup artist, fashion designer, prop maker, drag performer, and producer of multiple events here in Los Angeles including Checkmate$ (A Drag show happening every month at Redline bar in DTLA that features a cast entirely of Drag Kings.) He is also a member of local live music/ drag collective (Queer as Punk) and together coproduces IM//Power, a drag show created to provide a safe space for afab, trans, non-binary, and female identified performers in the drag community.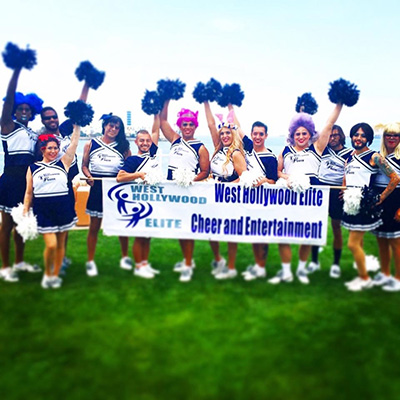 West Hollywood Elite
West Hollywood Elite is a cheerleading entertainment group established to support the LGBTQA community with fundraising and entertaining within our community with positive energy. West Hollywood Elite is an all volunteer Incorporated Non-Profit Association that is inclusive to all genders, races, and identities. We use entertainment as a platform both inside and outside of the LGBTQ community by raising funds for other Non-Profit groups, cheerleading and public relations events to maintain visibility and raise awareness of current topics in the LGBTQ community.