Saturday, November 14: Session 1 (10:50-11:35 a.m.)
Workshop Summary
In this workshop, we will explore how the characteristics of a healthy relationship with ourselves transfer to our platonic friendships, romantic partners, familial connections, and community members. Together we will explore how skills around consent, boundaries, and advocacy can be applied in all facets of our queer relationships. By moving from a model of self-care in a vacuum to that of collective care we nourish a diverse ecosystem of queer relationships.

Presenter Bio
Tiffany Lee is a Black queer femme from York City. She has her master's degree in Gender and Women's Studies. She is currently a social justice educator and the coordinator of Crossroads at University of Wisconsin – Madison. Crossroads is an initiative centering and advocating queer and trans students of color on campus. It is a split position between the Gender and Sexuality Campus Center and the Multicultural Student Center. She is a spoken word artist, yoga teacher, and was a content writer for the online magazine "The Body is Not an Apology." The center of her academic, professional, and activist experience is queer collective care and connection.
For more information: https://lgbt.wisc.edu/about-2/meet-the-staff/
Workshop Summary
Coming out as somewhere between gay and straight takes guts and bravery! Attend this workshop to learn more about the terms and definitions within the bi+ (bisexual, pansexual, fluid, queer, and other nonmonosexual labels) community and bi+ identity development stages. We'll also dive into the do's and don'ts of coming out, especially in relation to telling straight and gay people in your life. Gain knowledge of important local and national bi+ groups and resources.
Presenter Bio
Dr. Mimi Hoang is a nationally recognized psychologist, educator, and activist specializing in the LGBTQ+ and Asian Pacific Islander communities. Since the 1990s, she has co-founded three organizations in Los Angeles for bisexual, pansexual, and nonmonosexual (AKA "bi+") individuals, and authored multiple publications, and was named "One of the Most Significant Women in the Bisexual Movement." She currently works as a Staff Psychologist at Loyola Marymount University (LMU) Student Psychological Services, Adjunct Professor at Antioch University, and is the creator of the "Bi on Life" self-empowerment series and Bi+ Women's Space, a support group for bi+ women in Los Angeles.
For more information: www.drmimihoang.com
Workshop Summary
Learn and discuss the roles, tactics, and legacies of three super important student activist movements. Using these examples, we will then discuss how to expand your role in the current social and racial justice movements. We will put into practice what we learned by using organizing scenarios based on real issues students may face at schools or in their communities.
Facilitator Bio
Sam Aguilar is the Program Coordinator for the Community Action Network (CAN) Program at the Los Angeles LGBT Center. The CAN Program works to provide free resources and support to Gender and Sexualities Alliances and LGBTQ+ Clubs in schools throughout the greater Los Angeles area in order to create safer, more inclusive environments for LGBTQ+ students to grow and thrive in.
For more information: https://schools.lalgbtcenter.org/community-action-network-can/
Workshop Summary
The short answer to this question is "Yes!" but, given the resistance and discrimination queer folk often encounter in religious circles, we're guessing you have some questions to ask. Panelists from several faith traditions are ready to listen and provide some perspectives that might help you find your own spiritual path.
Facilitator Bios
Dr. Lisa Patriquin, PhD
Lisa develops The Guibord Center's programs for children, youth and young adults of many faith traditions. She forms partnerships with schools to increase religious and interfaith literacy and promote open discourse about religion and spirituality as an aspect of identity. Programs include brining speakers for classes and parent groups and working with teachers to create special events and customized curricula for elementary and secondary students.
Terry Opalek
Terry Opalek (he/him) is a student, teacher, writer and presenter of metaphysical and spiritual truths. His spiritual pilgrimage began at age 15 and continues evolving to this day. Terry takes his hard-won life lessons and spiritual development to others through workshops, intuitive coaching and entrepreneurship. A certified Reiki Master-Teacher, he is training to become a compassion integrity teacher.  Terry is the Community Liaison for The Guibord Center.  
Hari Haran Venkatachalam
Hari Haran Venkatachalam identifies as gay/queer.  He is Hindu by birth and a practicing Hindu of the Vaishnava tradition.  Hari currently works as a Data Analyst and a Health Science Researcher with the VA, and is based in Tampa, Florida.
Frankie Anthony Velasquez
Frankie Anthony Velasquez (he/ him) is the Community Pastor at New Abbey Church in Pasadena, CA. He is a proud Gay-Mexican- Unapologetic Charismatic Christian, who believes this life is a gift and we all have the beautiful opportunity to learn and experience our own complexities as well as each other's. Frankie holds to the belief that freedom, love, and joy are our birthright. 
Sarah Sterrett
Sarah is a Muslim transwoman.  She converted from Christianity a few years ago. Sarah works for a major entertainment company here in LA (currently furloughed due to the COVID-19 pandemic.) She enjoys photography, writing, and hiking.
For more information: https://TheGuibordCenter.org
Shana Gee-Cohen
Shana Gee-Cohen is thrilled to bring her background in fundraising and LGBTQ+ activism to JQ International's Executive Team as their first-ever Senior Development Officer. Prior to JQ, Shana served as Bend the Arc's West Coast Development Officer and has worked in the nonprofit Jewish community since 2011. Shana's experience in fundraising is grounded in the belief that communities with wealth are accountable to transform their resources and power for systemic change. Shana believes in shifting the root causes of inequality through the work of racial and economic justice and queer liberation.
Magna cum laude graduate of the University of Pennsylvania, Shana earned her Master's in Social Policy and Practice, and her BSW from Temple University with a focus on access to healthcare for LGBTQ+ individuals. She lives in Los Angeles with her spouse, Beck, and two pups, Benny and Tootsie. She is a triple earth sign, with an unwavering commitment to feminism, farmers' markets, and cold brew coffee with a splash of almond milk.
Workshop Summary
Want to make sure you and your friends are getting accurate, LGBT-inclusive information about sex and relationships? The folks at Scarleteen are here to help! In this workshop, we'll cover the do's and don'ts of sex and relationship advice to help you become the sex ed superstar of your social circle.
Presenter Bios
Heather Corinna is a queer feminist activist, author, educator and innovator. They are the founder, director, designer and editor of Scarleteen (www.scarleteen.com), the first comprehensive sexuality and relationships education resource for young people of its kind, which has provided accurate, inclusive information and support for millions each year since 1998. Heather is the author of "S.E.X: The All-You-Need-To-Know Sexuality Guide to Get You Through Your Teens and Twenties" (DaCapo Press, 2007, 2017); "Wait, What?: A Comic Book Guide to Relationships, Bodies, and Growing Up" (Oni Press, 2019), and the forthcoming "What Fresh Hell Is This? Perimenopause, Menopause, Other Indignities and You — A Guide "(Hachette/Lifelong, 2021).
Sam Wall is the Assistant to the Director at Scarleteen.com and has been working as a sex educator since 2012. In addition to her work at Scarleteen she holds an MSW from U.W Madison and has worked in as a rape crisis advocate and a youth services facilitator. When not at Scarleteen she writes about sex, death, and monsters.
For more information: https://www.scarleteen.com/
Workshop Summary
Are you considering a career in media? Do you love TV, film, or even your smartphone? Come hear about how to be out AND successful at work! In this interactive panel, learn how to break into the industry from the experts. LGBTQ+ media employees will share their stories and give advice regarding the educational and work experience needed to turn their passions into careers, coming out at work, and getting your foot in the door. These employees from NBCUniversal, one of the world's premiere entertainment, news, and sports media companies, are here to give you the inside scoop. You don't want to miss this opportunity!
Panelists
Lewis Osio-de Dios | Multiplatform Writer/Producer/Editor, Bravo & E! Creative
Mackenzie Calle | Senior Manager, NBC Photo Production
Tommy Craven | Manager, E! Creative Partnerships
Chris Schretzenmayer | Coordinator, Bravo Current Production
Eric Van Der Werff | Vice President, NBC Photography
Moderator
Brandon Lingle-Adams | Early Career Recruiter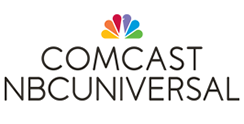 Saturday, November 14: Session 2 (11:55 a.m.-12:40 p.m.)
Workshop Summary
Are you curious to learn more about the ace-spectrum community? Whether you identify as ace or Aro, are questioning, or just want to know more, this presentation is for you. Join us as real-life aces and Aros cover everything from fundamental terms, dispelling myths, and larger issues facing ace folks today.
Presenter Bios
Izzy Lee is the Financial Director for Ace Los Angeles, a meetup and outreach group for the asexual (aromantic inclusive) community in greater LA. Her work within the ace community includes leading conference workshops, providing consultations to media creators, and creating educational materials. Her goals include fostering bonds within the ace community by creating safe spaces for members to explore their identity and raising awareness within general society to combat ignorance and discrimination. Izzy currently works as a professional in STEM.
Samantha Chappell is one of Ace Los Angeles' Co-Executive Directors. Ace Los Angeles is a 501(c)3 non-profit social meetup, education, and outreach group for asexuals and aromantics in southern California. The group hosts monthly social gatherings and raises awareness through outreach and educational presentations and events.
Shari B. Ellis born and raised in Chicago and graduated from Yale University. She is an animation and visual fx industry veteran with over 20 years of experience, an award-winning producer and writer, and a published photographer. As co-executive director of Ace Los Angeles, Shari consulted on the character of Todd on Bojack Horseman. A Television Academy member and 2020 fellow of the Producers Guild's Power of Diversity workshop, Shari is currently developing an animated television show for adults, Fangirl, featuring an asexual lead character.
For more information: http://www.acelosangeles.org/
Workshop Summary:
Join us as we get financially fit with Serena Williams.  Whether you've just made a hundred or a million dollars, you should always have a plan of what you want to do with your money.  Learn to save and spend your money and never forget your worth.  We'll also be having a conversation with a few our OUT AND PROUD Chase employees who will share their personal truths about being open and authentic in the workplace.  Diversity and inclusion shouldn't be a catch phrase, it should be part of a company's everyday culture. 
Panelists
Javan Bennet │ Associate Banker
Miguel Way │ Executive Administrative Asst.
Jessica Tourney │ Branch Manager
Jasmine Steward │ Lead Operations Associate
Moderators
Trish Moon │ Supervisory Manager
Andrew Priest │ Regional Operating Model Lead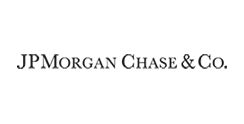 Workshop Summary
The SOGIE and Coming Out workshop gives a basic into to what the SOGIE acronym means and how it relates to queer and trans youth. The coming out section gives a breakdown on what it means to come out, myths and truths about the experience and helpful tips to aid with the process.
Presenter Bios:
Yadha, (they/she) is a 21 y/o with a vibrant aura. They are currently working as a drop-ins youth fellow with SMYAL, a queer and trans youth empowerment organization. In their work, we are greeted with them showing up authentically and showing through carefully.
Jhirbron Tonge, he/him pronouns, is a 22yr old passionate about life and the wellbeing of others. Jhirbron works as the Health & Wellness Coordinator at SMYAL
Workshop Summary
Join Manila Luzon of Ru Paul's Drag Race as she hosts a fun and engaging panel discussion with three entertainment leaders from the LGBTQ+ community. Vernon Sanders, Co-Head of Television at Amazon Studios, Emmy award-winning writer, creator, producer and actor Lena Waithe, and playwright Matthew López share their unique insights and perspectives about working in film and television and how being LGBTQ+ has played a role in their lives and careers.
Panelist Bios
Lena Waithe
Emmy award-winning writer, creator and actor Lena Waithe has proven herself a talent to be reckoned with, who only continues to grow her body of work with diversity and charisma. She made her film screenwriting debut with Universal's QUEEN & SLIM, starring Daniel Kaluuya and Jodie Turner Smith and directed by Melina Mantzoukas. Waithe first made headlines in Netflix's MASTER OF NONE which she received the Emmy® Award in "Outstanding Writing for a Comedy Series" and NAACP Image Award nomination for the "Thanksgiving" episode she co-wrote. Currently, Waithe serves as the creator and executive producer for the critically acclaimed Showtime series THE CHI, which was just renewed for a fourth season, Amazon's highly anticipated horror anthology series THEM, and her semi-autobiographical series TWENTIES also on BET, which was also just picked up for a second season. From her numerous television successes, Waithe was named The Hollywood Reporter's 2020 "TV Producer of the Year," the youngest to receive the honor. Her other producing projects under her production company, Hillman Grad Productions includes Rhadha Blank's Sundance Directing Award winner THE 40-YEAR-OLD VERSION, debuted on Netflix October 9, Amazon's series based on Neil Paik's Six by Eight Press short story REAWAKENING, SISTERS and DEAR WHITE PEOPLE. Waithe will also produce a Sammy Davis Jr. biopic based on the 1996 biography "Sammy Davis Jr.: My Father," written by Davis' daughter Tracey Davis and Dolores A. Barclay. Also just announced, Waithe has penned the script for Universal's forthcoming TALENT SHOW. Cynthia Erivo is set to star in the drama with Waithe serving as an executive producer alongside State Street Pictures and Rajani will oversee for Hillman Grad Productions. On the acting front, she most recently appeared on the small screen in third season of HBO's critically acclaimed WESTWORLD and Justin Simien's horror satire BAD HAIR now streaming on Hulu.
Matthew López
Matthew López is an American playwright and screenwriter. His play The Inheritance, directed by Stephen Daldry, premiered at London's Young Vic in 2018, where it was hailed as "the most important American play of the century." It transferred to the West End later that year, and opened on Broadway last autumn. The Inheritance is the most honored American play in a generation, sweeping the "Best Play" awards in both London and New York including the Olivier Award, Drama Desk Award, Evening Standard Award, London Critics Circle Award, Outer Critics Circle Honors, Drama League Award, GLAAD Media Award, WhatsOnStage Award, and the Southbank Sky Arts Award. He is the first Latinx American writer to win any of these awards for Best Play. In New York, Matthew's work has been seen off-Broadway with The Whipping Man (Manhattan Theatre Club), and The Legend of Georgia McBride (MCC Theater), productions that received Obie, Lucille Lortel, Drama Desk, and Outer Critics Circle Awards. Other works include Somewhere and Reverberation (Hartford Stage), The Sentinels (Headlong Theatre, London), and Zoey's Perfect Wedding (Denver Center). Matthew is currently writing the musical adaptation of the classic film Some Like it Hot. He has written for HBO and Netflix, developed films with Plan B Entertainment and Working Title Films and is currently adapting The Legend of Georgia McBride for the
screen.
Vernon Sanders
Vernon Sanders was named Co-Head of Television at Amazon Studios in June 2018. Sanders oversees all scripted and unscripted original programming, alongside Albert Cheng, including Emmy Award-winning series, Fleabag and The Marvelous Mrs. Maisel, hit dramas like Tom Clancy's Jack Ryan and The Boys and the upcoming miniseries, The Underground Railroad, written and directed by Barry Jenkins. He reports to Jennifer Salke, Head of Amazon Studios. Prior to joining Amazon Studios, Sanders served as Executive Vice President, Current Programming for NBC, overseeing more than 25 shows each year over his seven-year tenure, including This Is Us, The Good Place, and Superstore. Previously, Sanders acted as Senior Vice President, Drama Programming, for both NBC and Universal Television, and as Senior Vice President, Comedy Series for Universal Media Studios, where he was responsible for the creative supervision of the studio's comedy programming efforts, including the Emmy Award-winning series 30 Rock and The Office. Sanders also led the first year of the studio's Director in Training program. Sanders holds a Bachelor of Arts degree in film and video from Pennsylvania State University.
Moderator Bio
Manila Luzon
Manila Luzon, is an American drag queen, recording artist, comedian and reality television personality. Luzon came to international attention as a contestant on the third season of RuPaul's Drag Race and on the first and fourth seasons of RuPaul's Drag Race All Stars.[2] In June 2019, a panel of judges from New York magazine ranked her 19th on their list of the top 100 drag queens in America. Manila was also featured in Amazon Studios 2020 Virtual Pride Celebration, Pride Inside!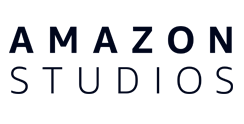 Workshop Summary: Schuyler Bailar, LGBTQ Nation's Instagram Activist of the Year, will discuss his remarkable journey as the first transgender athlete to compete in any sport on an NCAA D1 men's team. Graduating Harvard in 2019 – Schuyler now works as a full time activist, diversity consultant and life coach. His tireless advocacy includes hundreds of speeches and over 400 1-on-1 mentoring sessions with LGBTQ youth during COVID alone. Having lived his life from many perspectives – woman, Korean American, mixed-race, gay, trans, "Harvard white guy" – his story resonates with young and old, from all walks of life. The session will include a lively and engaging participant Q&A!
Presenters Bio: Schuyler Bailar is the first transgender athlete to compete in any sport on an NCAA Division 1 men's team. By 15, he was one of the nation's top 20 15-year-old breast-stroke competitor. By the age of 17 he set a national age-group record. In college, he swam for Harvard University, on the winningest Harvard team in 50 years. Schuyler's difficult choice – to transition while potentially giving up the prospect of being an NCAA Champion – was historic and timely. His story has appeared everywhere from 60 Minutes to The Ellen Show. Schuyler's tireless advocacy of inclusion through public speaking and social media (@pinkmantaray) has earned him numerous notable honors.
For more information: @pinkmantaray
Sunday, November 15: Session 3 (4-4:45 p.m.)
Workshop Summary
Now more than ever in this time of change and uncertainty, it's time to own your image, know your voice, and prove your value every day. Lead With Your Brand!™ is specially designed for diverse LGBTQ+ people to build winning, super-premium, personal brands using a real marketer's toolkit. Apple, Starbucks, & Nike. We all love brands – and you can create a brand that stands out from the crowd. Learn how to build a plan for your next breakthrough and declare "I am NOT coffee! I'm Starbucks!"
Presenter Bio
Jayzen Patria is a personal brand expert, diversity advocate and keynote speaker helping people finding their true brand voice and bring their best authentic selves to the table every day. He is a 25-year learning and development veteran of Fortune 100 companies, including General Electric, Comcast, and NBCUniversal and has worked with some of the world's top entertainment, media and tech brands, including AT&T Entertainment, Microsoft, Bravo, VMware, E!, Univision, Universal Parks & Resorts, Indeed, Telemundo, Focus Features, and Sony Pictures Entertainment. Jayzen is proud to serve on the American Red Cross' National Diversity Council and the Board of Directors of the Los Angeles LGBT Center. Learn more at www.jayzenpatria.com
For more information: https://www.leadwithyourbrand.com/
Workshop Summary
Disarming the Inner Bully Everyone has one. The inner bully is that part of us that constantly judges and shames us for not being good enough. We can be our own worst enemy. What if there was a way to not just interrupt this voice, but to replace it with a supportive and kind voice? We will try practices that can help us become gentler and loving with ourselves. Let's get out of our heads and into our hearts!
Facilitator Bio
Martin Vitorino, Ph.D. leads a meditation group for trans people called "Mindful Transitions" in Los Angeles that focuses on self-compassion, vulnerability and connection. He is a core faculty at Courage of Care Coalition, a non-profit focusing on Spiritual Activism. He also works as the Deputy Executive Director at InsightLA, a non-profit mindfulness meditation organization. He earned a Ph.D. in Women's, Gender and Sexuality Studies from Emory University where he studied well-being and resilience. He organizes heart-centered retreats from trans masculine people to create a sense of belonging and healing from transphobia. 
For more information: http://courageofcare.org/team-courage/
Workshop Summary
Jen Hastings, MD and Jackson Bird will discuss the basics of transitioning––including hormone therapy and puberty blockers as well as social and emotional considerations. As a non-binary physician consultant and educator affiliated with UCSF Department of Family and Community Medicine, Dr. Hastings will discuss "transition" as embodiment, and break down the different options available to trans masculine, trans feminine, and nonbinary individuals. As a transgender man and storyteller, Jackson Bird will contribute a first-person perspective and shed light on the challenges and joys of transitioning.
Presenter Bio
Jackson Bird (he/him/his) is a writer and Internet creator dedicated to demystifying the transgender experience. A YouTube NextUp Creator and GLAAD Rising Star Digital Innovator, Jackson shares his and others' stories on his YouTube channel, jackisnotabird, and in his debut book Sorted: Growing Up, Coming Out, and Finding My Place. His writing has appeared in The New York Times, Vulture, The Advocate, and more, and his TED Talk "How to talk (and listen) to transgender people" has been viewed over one million times. Jackson lives in New York City and you can follow him online @jackisnotabird.
Jen Hastings, MD (Jen) is dedicated to healing from the heart, and has always worked with an integrated body mind spirit approach. Jen's work includes Transgender Health Care, the integration of Behavioral Health, Trauma Informed Care, Mindfulness and alternative approaches to treating pain. Jen started the Planned Parenthood Transgender Healthcare Program in Santa Cruz in 2003, and a Mindfulness Based MAT program in 2018.
Jen is Volunteer Clinical Professor, UCSF Department of Family and Community Medicine, a member of the Medical Advisory Board of the UCSF Center of Excellence for Transgender Health, Director of Medical Conference Programming for Gender Spectrum and works to increase medical access and understanding about the gender journey. Jen is actively involved in supporting Trans and Gender Expansive Services around the country.
Jen does not have a website, but notes Jen is a physician consultant and educator, affiliated with UCSF Dept of Family and Community Medicine.
For more information on Jackson Bird: http://jacksonbird.cool
Workshop Summary
There are infinite ways to own, explore, express, and relate with masculinities. This workshop explores what it looks like to present/live/play with masculinities that are authentic for ourselves, and how they relate to the world. This discussion group is for all people and identities who want to actively redefine and explore the possibilities of what it can and should mean to be masculine in this world.
Presenter Bios
Jaden Fields (he/him) is an LA-based poet, cultural worker, and educator dedicated to cultivating healing-centered spaces for marginalized communities. As a black, queer, trans organizer, Jaden's work has centered racial justice, gender equity, and violence prevention for the past 13 years. Jaden has facilitated community health programs and support groups, and created intentional spaces committed to healing and wellness. Jaden self-published his first chapbook, Intentional Musings on Staying Alive When I Want To Die (2019), an honest depiction of navigating mental health and systemic oppression, and leaning into his own healing.
Ash Nichols (they/them) is a queer non-binary trans human, who spends their days gathering stories and facilitating other groups of humans. Ash has been a theatre and performance artist over the past decade throughout California. Ash has been a producer and manager specializing in new works, community-engaged projects, installations, non-traditional and other weird art things that defy categorization. Ash is fond of nurturing, instigating, and challenging redefinitions of masculinities of the world, both as their own person, and through more official avenues. Ash currently works with Trans* Lounge, and is proud to be a part of making workshops, groups and classes accessible to their community.
For More Information: @thedappermrjaden; https://translounge.org/
Workshop Summary
Do you ever wonder who has been authorized to decide which bodies are seen as desirable? Isn't it funny how most people think the last 500 years of colonialism is just a historical fact that has no impact on our lives today? Join Sonalee Rashatwar, popularly known as TheFatSexTherapist on Instagram, as we explore how fatness disrupts the gender binary, white supremacy, and diet culture.
Presenter Bio
Sonalee Rashatwar, LCSW Med (she/they) is an award-winning clinical social worker, organizer, and instagram educator. Popularly known as The Fat Sex Therapist, she is an abolitionist therapist and uses social media to deliver radical popular education. Based in Philly, she is a pleasure therapist, and co-owner of Radical Therapy Center, where she specializes in treating sexual trauma, body image issues, internalized fatphobia, immigrant kid guilt, and brahminical cisheteropatriarchy in South Asian family systems, while offering fat and body positive sexual healthcare. Their most beloved organizing work created radical political educational spaces for South Asian and Indo Caribbean youth called East Coast Solidarity Summer.
For More Information: www.sonaleer.com @thefatsextherapist
Revisit page to view new added workshops.